We are on a Mission to End Loneliness and Loneliness Caused by  Social Isolation in Worthing and beyond.
Find out how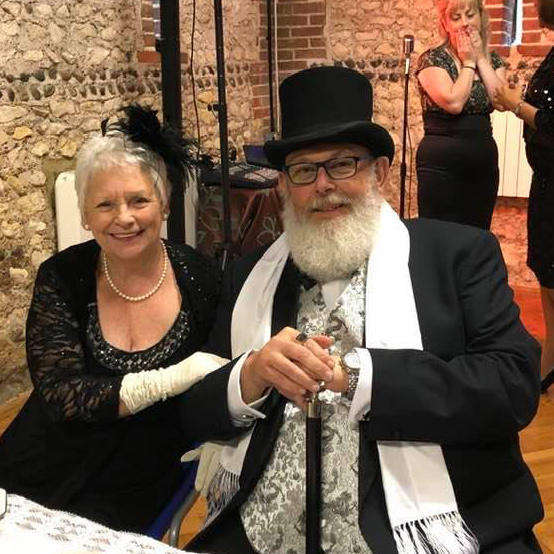 "'I am new to the area so I wanted to get out to meet people and chat. The Glamour Club is the perfect place for this! Thank you." –
Glamour Club guest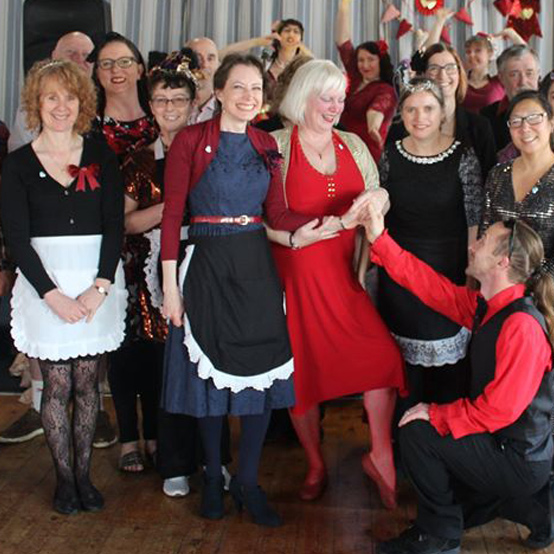 "I so enjoy seeing the tables at The Glamour Club set up with these beautiful tea sets reminds me of high tea on a Sunday with my favourite Aunty we would have nice sandwiches and a beautiful home made treat usually a Victoria Sponge or her lovely Honey Cake or her Madeleines so scrummy was a real treat." –
Glamour Club volunteer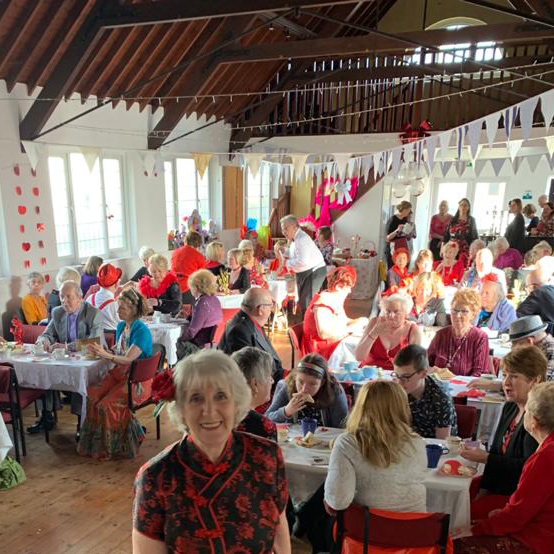 "It's a lovely sociable place and a chance to wear glad rags and dress up and have a sing song, brilliant entertainment." – Glamour Club guest
We will ignite a burning fire in the hearts and minds of every member of our community to join us on our mission to eradicate loneliness and loneliness caused by social isolation.
We want a Glamour Club in every village, town and city in the UK in the next decade.
For our guests, if you would like a great night out in the safety of the day you can buy a ticket to one of our events, there is no obligation to join.
For those who are change-makers in the business community and want to make a positive social impact, ask how you can support us. It's a golden opportunity to extend horizons and develop other pathways to fight loneliness.
If you would like to volunteer with us, then please do get in touch.
What happens at The Glamour Club?
The Glamour Club has been created especially for those aged 50+ but everyone is welcome. We are dementia friends, disability confident and eco-friendly. The Glamour Club welcomes anyone who has ever felt lonely or suffered loneliness which has been caused by social isolation.
The Glamour Club hosts vintage and themed events on a Saturday afternoon between Noon and 3pm. Guests are greeted on arrival and escorted to their tables, once seated guests are served an afternoon tea with freshly made sandwiches and a selection of traditional cakes along with unlimited cups of tea or coffee.
Sophisticated live entertainment is played with all our favourite songs from the 1940's to the noughties. Guests people watch, hand jive, do the jive, twist or their own free style.
Guests enjoy a fun afternoon of eating, drinking, chatting, singing, dancing and most importantly making new friends. It's 'A Great Night Out During the Day'.
Don't miss any of our events.
Sign up to our newsletter to keep up with our news and event announcements.