The Glamour Club hosts vintage and themed events on a Saturday afternoon between Noon and 3pm. Guests are greeted on arrival and escorted to their tables, once seated guests are served an afternoon tea with freshly made sandwiches and a selection of traditional cakes along with unlimited cups of tea or coffee.
Sophisticated live entertainment is played with all our favourite songs from the 1940's to the noughties. Guests people watch, hand jive, do the jive, twist or their own free style. Guests enjoy a fun afternoon of eating, drinking, chatting, singing, dancing and most importantly making new friends. It's 'A Great Night Out During the Day'.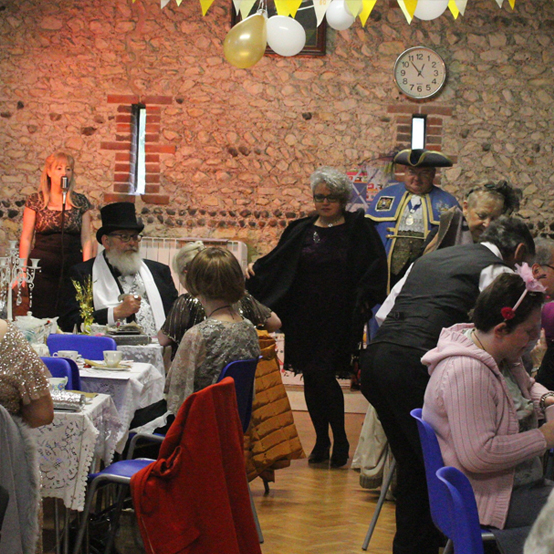 "The Glamour Club is the perfect place for dressing up. I didn't start off this brave but I built up my confidence and now dress in keeping with each theme. One of my favorites is this one the vintage Hollywood. –
Glamorous Joanna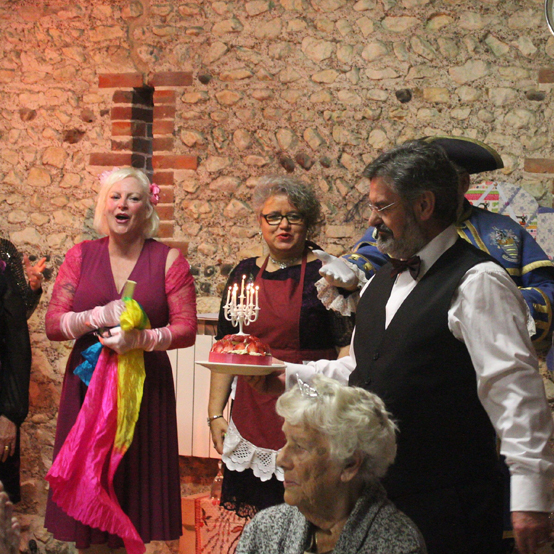 "I enjoy coming to the Glamour Club as it's a way to get out and about and meet people and I enjoy making new friends." –
Glamour Club guest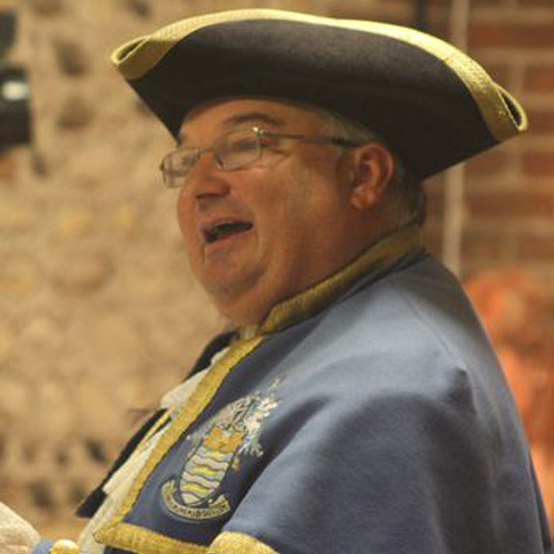 "The Glamour Club supports an important cause, it adds such value to communities and has a positive impact on everyone involved. It's so much fun!" – Glamour Club guest
Watch videos of The Glamour Club
This video footage was taken during a fun and lively event.
Don't miss any of our events.
Sign up to our newsletter to keep up with our news and event announcements.