Janice, the owner and creator of The Glamour Club grew up in the major navy town of Gosport and Portsmouth City, United Kingdom.
As a child, she spent many hours listening to her grandfather Ron talking about his war experiences and Great Uncle Jack would get out his album of Box Brownie photos of his time as a soldier in India guarding Gandhi.
Janice's maternal grandmother 'Wee Grannie Annie', a true Glasgow girl 'made of girders' was a war widow with 5 children. Annie would tell stories about the camaraderie, strength and endurance in her community that helped those keeping the home fires burning going through those tough years.
Then came the Falklands war and she then heard the stories from the sailors on their return.
Janice was absolutely fascinated by every word she heard and every photo she saw.
So, as The Glamour Club matured she realised that she wanted to develop a volunteer programme shaped by veterans for veterans.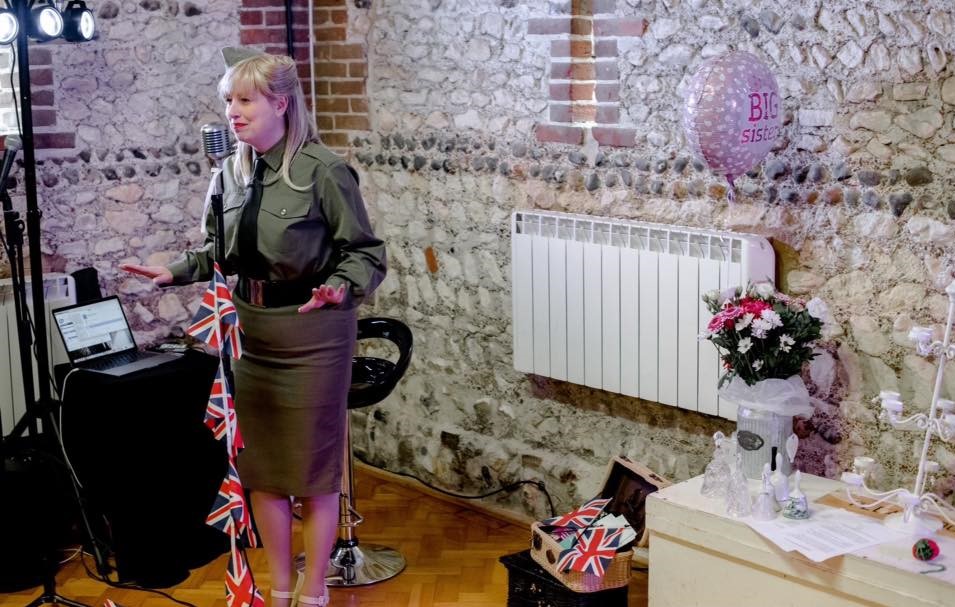 She wanted the veteran to be at the centre, to be able to provide a space, somewhere they are understood, listened to, heard, respected, cherished and to provide a place where they could put all those fabulous talents to good use again, in communities who really need them.
The Glamour Club will work with you to develop your very own volunteer programme and you can choose a role or we can develop a role suited to your needs and to that of The Glamour Club. We can do a 'pick and mix'.
How does that sound? We are here and we want you! Please do get in touch if you want further details.